Bill Guffey ~ American Artist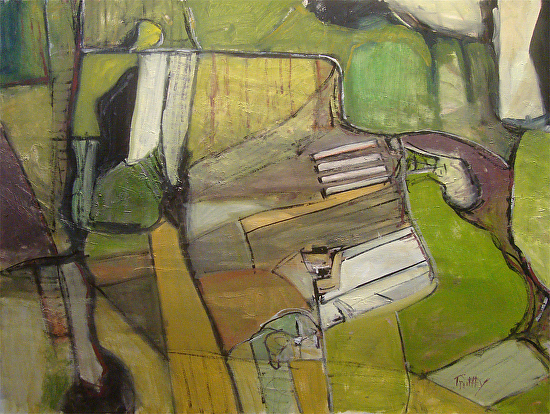 Farmland Series #14
22" x 28", oil, $1540.00
AVAILABLE
"Dynamic and invigorating, the sumptuous work of Bill Guffey
tantalizes our senses and keeps our attention riveted. "
~ Informed Collector
Check out Bill's new project...
Painting the Bluegrass - A Plein Air Painting from all 120 Kentucky Counties at
http://paintingthebluegrass.blogspot.com/
For more information on Bill's work visit his blog at
http://billguffey.blogspot.com
Follow Bill on Facebook at
https://www.facebook.com/bill.guffey.94
Check out the Virtual Paintout
A monthly project using Google Street View to bring Artists
from around the world together in one virtual location
http://virtualpaintout.blogspot.com/
All images on this website are protected under copyright laws
and may only be reproduced with written permission from the artist.
Copyright ©2014 Bill Guffey
All Rights Reserved.